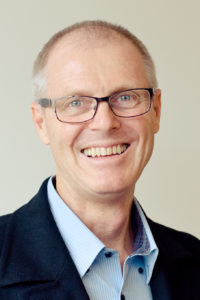 Russell's interest in construction and engineering was initially sparked at an early age during his involvement in his father's contracting business. The opportunity to set engineering as his career came in 1978 when he commenced work as a project draftsman for an international project management company working on the construction of a new adult hospital in Brisbane.
It was during these formative years on the construction site learning the processes of major construction and being mentored by senior engineers that Russell came to appreciate the fundamental requirement of sound and co-ordinated design to achieve an acceptable engineering solution.
Russell's interest in building services engineering continued as he completed studies and worked for a number of large consulting engineering firms. In 1995, Russell and his business partners saw the opportunity to improve on the service that was being offered by these larger firms and made the decision to form Interior Engineering.
Interior Engineering was established as a professional consulting engineering company to provide specialised Mechanical, Electrical, Communications, Fire Protection and Hydraulic Services specifically relating to interior fitout and building refurbishment.
Experience has shown that design for new fitout and building refurbishment requires far greater collaboration between the client and the architecture / engineering design team than is generally provided for new build construction. Often a client's brief is a fluid document which can continue to evolve through the construction phase. The design and documentation processes established at Interior Engineering allow for this collaborative approach to project design, and enables design changes to be incorporated as seamlessly as possible.
Russell is passionate about ongoing staff mentoring and facilitating their continued studies. He firmly believes the role of mentoring by senior staff is a crucial aspect of staff development.
Outside the office, Russell has a keen interest in woodworking and is enthusiastically involved with Prison Chaplaincy and advocacy.